CBB member Joyce Myles has been the steward of this totally original, 1952 Keck and Keck in Chicago Heights for a dozen years. Now, due to a move out of state for work, this jewel has come on the market looking for the next lucky owner. A 4-bedroom, split level with Keck trademarks such as passive solar siting, louvered ventilation air vents, radiant heated floors, three season room and natural materials inside and out including redwood siding and brick, lovingly cared for over the years.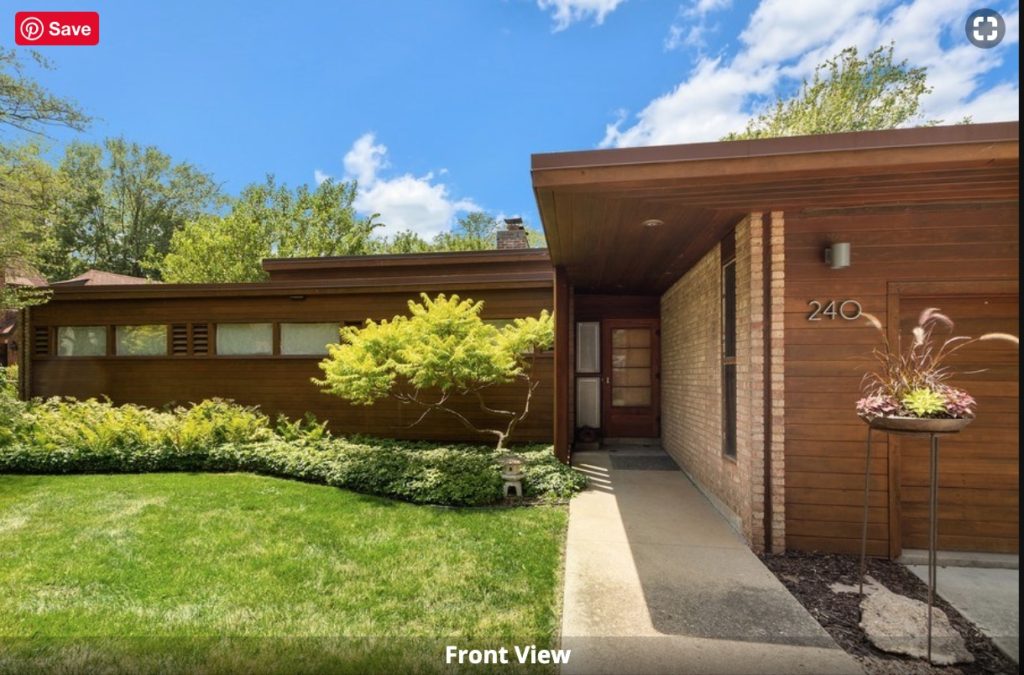 Myles has decorated the home beautifully in Mid-Century style. CBB members were invited to experience this original Keck and Keck, bring a friend, and enjoy refreshments on a lovely summer day.
In person the house feels much more spacious than it presents from the street, and the original MCM details were beautiful in person, with the expansive windows causing the wood to glow warmly and the brick to reveal its character as the light changed over the course of the afternoon.
Joyce's artwork and decor were a perfect fit for this classic modern home, and it was quite the treat to spend time soaking it all in and chatting with her about her years in the home.
240 Country Club Rd, Chicago Heights IL 60411
See the listing HERE or contact Joe Kunkel at Baird and Warner, 312-371-0986