Sunday, April 8 1-3 p.m.
April marked the beginning activities for CBB with a tour of the Jack Denst Estate Gallery in Beverly. Jack Denst was a prolific mid-century artist in the wallcoverings business for 4 decades. His art is still seen today in the Las Vegas Planet Hollywood and the Palomar Hotel in Chicago. Member Karen Brienzo along with Tom Olson, nephew of Jack Denst reached out to offer a private tour of over 180 pieces of art including murals, charcoals, oils and acrylics, and metal sculpture. Additionally we were able to see wallcover renderings and flip the the pages of original retail catalogues. The group was given an informative presentation and tour and enjoyed hearing how Karen will continue to distribute many of the original designs not only for wallpaper but textiles as well.
And lucky for us, new members Debbie and Dave Nemeth, offered a tour of their nearby Frank Lloyd Wright home. Their home is a 1917 American System-Built home and a Chicago landmark. These homes were developed between 1912 and 1916 to fulfill FLW's interest in affordable housing. It was a great chance to see the "roots" of the Prairie Modern style and a lovely way to end our day.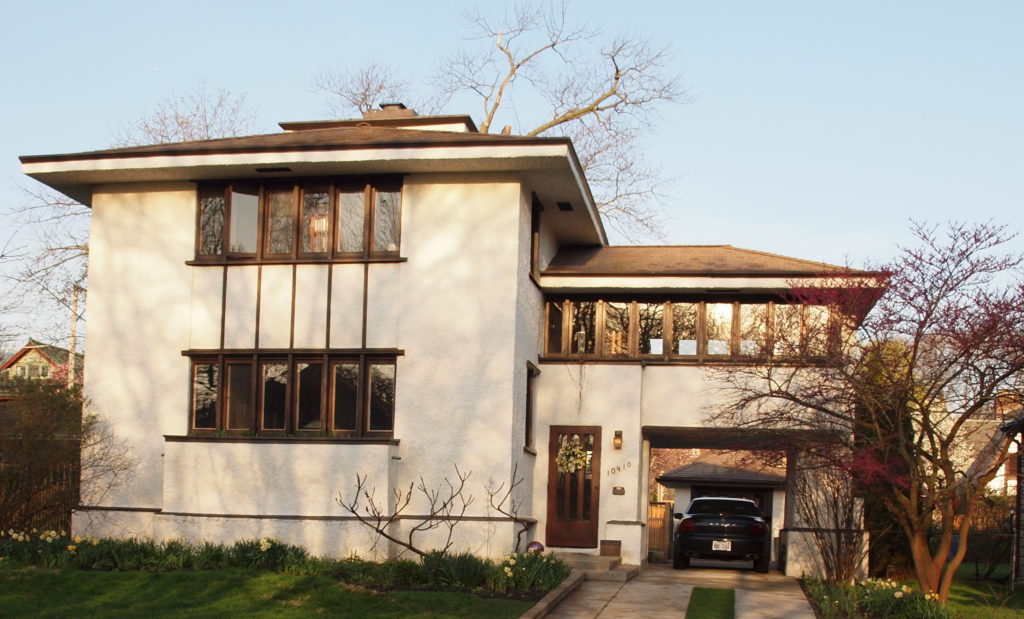 For paid members, address (in Beverly near 111th St.) provided upon RSVP to your emailed invitation